---
🌊 The Descent™ T1 Transmitter: Revolutionising Air Integration for Divers! 🌊
Welcome to the future of diving with the Descent™ T1 Transmitter - your ultimate dive companion. Seamlessly pairing with your Descent dive computer, this avant-garde device allows you to monitor your tank pressure and remaining air time, transforming how you experience the underwater world.
Crafted to keep up with your underwater adventures, the Descent™ T1 boasts of being water-rated to 11 ATM. It's not just robust, but relentlessly reliable. Dive deeper, knowing your device can withstand the pressure!
Turn the Tides with Descent™ T1's Incredible Features:
Master Your Breath: Connect the Descent™ T1 transmitter with your Descent dive computer and monitor every breath you take underwater. Experience diving freedom like never before! 🌬️⌚

See Your Buddy's Air Levels: With the ability to monitor up to 5 tanks via SubWave™ sonar technology, you can dive with multiple tanks or even keep an eye on your dive buddy's air levels. Dive with confidence and camaraderie! 👥🐠

Be in The Know: Get real-time updates on tank pressure, remaining air time, air consumption rate, and battery life, all sent directly to your paired Descent dive computer. Knowledge is power, especially underwater! 🌊📊

Dive in Tandem: You can pair up to 5 transmitters with each compatible dive computer within a range of up to 10 metres. Dive as a team, exploring the aquatic world together! 🎈🌐

Specs that Speak Volumes:
Compact Design: With physical dimensions of 84.50 x 36.52 x 36.52 mm, it's a small but mighty device.
Long Battery Life: With a 3 V CR123A lithium battery, enjoy up to 100 hours of uninterrupted diving exploration. 🔋🕒
Temperature Resilience: Whether it's normal operating temperatures of -20 to 60°C or underwater temperatures of 0 to 40°C, your Descent™ T1 is built to handle it. ❄️🔥
Impressive Range: With a surface transmission range of up to 10 m and an underwater transmission range of up to 10 m, stay connected always. 📡🌊
Unrivalled Pressure Rating: With a pressure rating of 300 bar (4351 psi), dive as deep as you dare! 📈🔱
Diving is a symphony of precision and exploration. And the Descent™ T1 Transmitter is the conductor, guiding your every breath while keeping you abreast of your air consumption and tank pressure. Dive into this revolutionary experience. Take the plunge today!
Air integration taken to a whole new depth.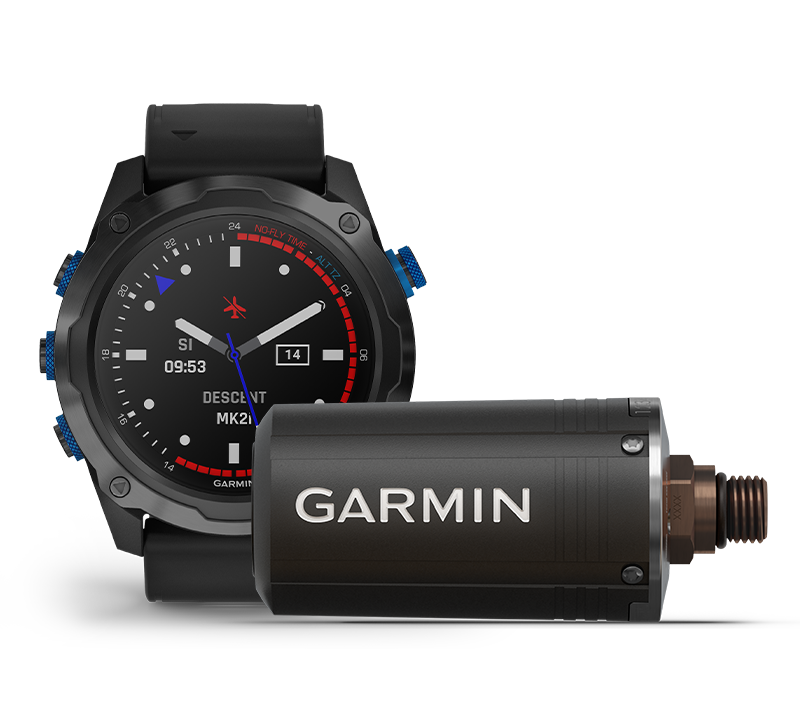 WATER-RATED
Descent T1 is built to withstand the elements and water-rated to 11 ATM.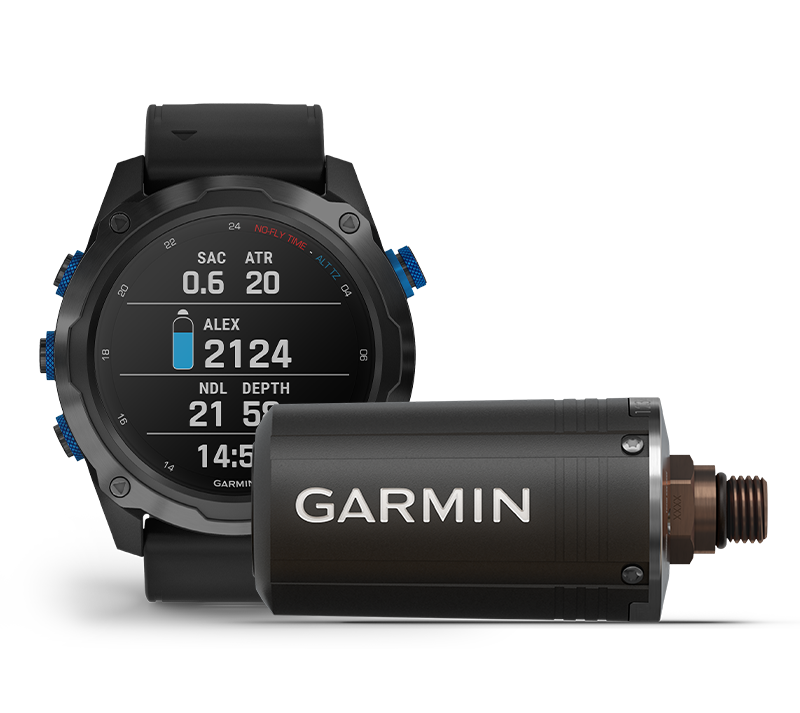 KNOW YOUR TANK
Get tank pressure, air time remaining, air consumption rate and battery remaining sent directly to a paired compatible Descent dive computer.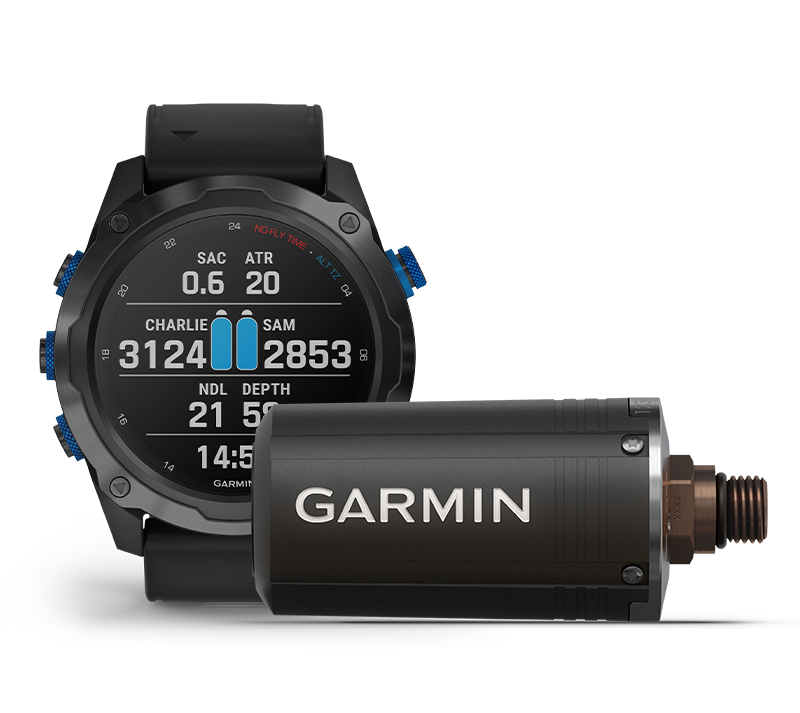 MULTIPLE DIVERS
Pair up to 5 transmitters to each compatible dive computer within a range of up to 10 metres.
SPECS
* Physical Dimensions: 84.50 x 36.52 x 36.52 mm
* Battery: 3 V CR123A lithium
* Battery life: Up to 100 hours
* Thread type: 7/16 in. (20 UNF)
* Normal operating temperature: From -20 to 60°C
* Underwater operating temperature: From 0 to 40°C
* Storage temperature: From -30 to 70°C
* Wireless frequency: 2.4 GHz @ 0 dBm
* Surface transmission range (ANT wireless technology): Up to 10 m
* Underwater transmission range (sonar): Up to 10 m
* Water rating: Dive 110 metres
* Pressure rating: 300 bar (4351 psi)
* Inspection interval: Inspect parts before each use for damage. Replace parts as needed. (Aside from normal wear and tear, performance is not affected by aging.)

1 Additional equipment (sold separately) and device pairing required.